Our Products
Why are Lavoc products different?

Lavoc products differ from others because we use 100% Australian avocado oil, which has high amounts of Oleic acid, a powerful anti oxidant essential in helping heal and repair the skin.
Can you use Lavoc products for Babies?

The Lavoc Derma range has specially been formulated for Kids and babies sensitive skin.

A patch test is recommended before using any of our Lavoc products.
What is LavocDerma Cream used for ?

This cream was made to help relieve the symptoms of Eczema and Dermatitis. 
Are LavocDerma products good for my sensitive skin?

Most of our products are made from natural ingredients, and do not contain added preservatives and harsh chemicals found in many cosmetic products.

Please consult your health care professional if your symptoms continue without any improvement.
I'm vegan. Can I used your products?

All our products are plant based.
Shipping & Returns
Do you ship worldwide?

Yes we do! We can ship our products to most countries across the world. Please check out our website on checkout options. Please email us on info@lavocderma.com.au if you have any queries. Please note due to the Covid-19 crisis Australian post shipping will be delayed.
How long will my order take?

We make everything in our lab in Melbourne. Due to COVID-19 restrictions, delays may be expected as we create and ship out your order.
What is your returns policy?

We understand all skin is different and want to make sure you're 100% satisfied with our product. If you're unhappy for any reason, please contact us at info@lavoderma.com.au to initiate an exchange or full refund within 7 days of delivery. 
My order arrived damaged. Help!

We are so sorry to hear it that! Please contact our customer care team at info@lavocderma.com.au so we can sort out a full refund or send out a new order straightaway.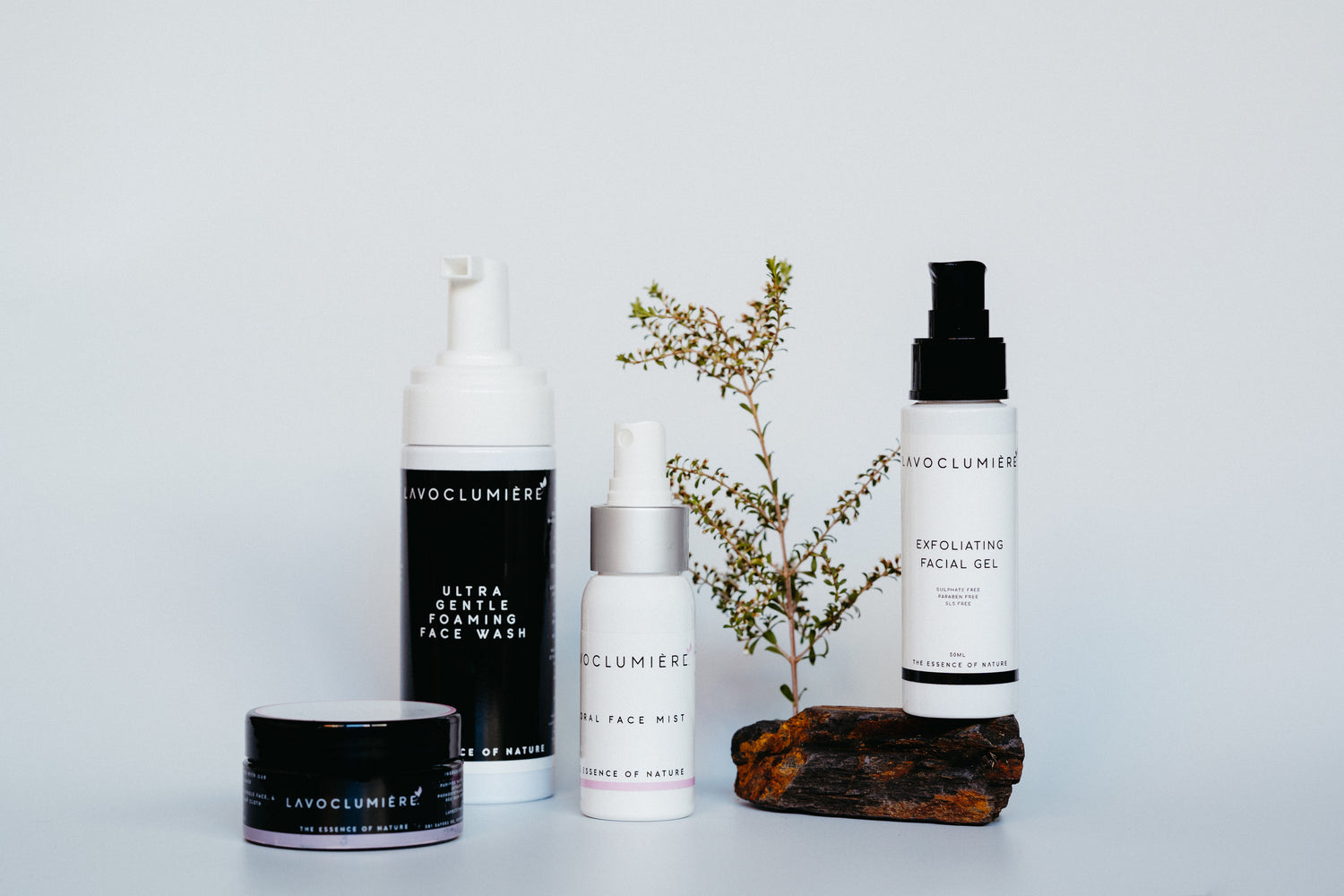 LavocLuminere is tailored to complement your LavocDerma skincare journey
Made with real plant based ingredients. No added chemicals and preservatives.
Explore Now